Visceral Manipulation 1
The VM1 workshop will introduce participants to the models and concepts of functional biomechanics as viewed from Jean-Pierre Barral's Visceral Manipulation approach. This method of evaluation and treatment is based on the concept that each of our internal organs rotates on a physiological axis. The focus is on the abdominal cavity and includes the organs, their membranes, ligaments, innervation, and their spatial functional interrelationships. Participants will learn basic manipulations for correcting abnormal motions and stress patterns within this cavity. It includes lectures, demonstrations, and practice for each technique presented.
Course Highlights
Learn manual skills to locate, evaluate and normalize primary areas of dysfunction within the abdominal cavity.
Explore the dynamics of motion and suspension in relation to organs, membranes, and ligaments.
Examine the relationship of organs and structural or neuromusculoskeletal dysfunction.
Assess the quality of functional activity and somatic structures as they relate to an overall pattern.
Jean-Pierre Barral's Visceral Manipulation is not just another manual therapy that we add to our work, but rather it is a "style" of communicating with the body. We are doing all of these techniques, not to FIX something in the body but rather to 'wake up a little something' as Jean-Pierre Barral says over and over again.
Barral said, "What we are wanting to do is to give the body a clear message." "To be specific in a short time." He says these things over and over. These are his messages of proprioceptive communication – his unique style and approach to working with patients.
Requirements: The course is directed to trained or certified health professionals or students who are completing studies to become health professionals, with palpation skills, experience, and knowledge in anatomy. Upon registering, you will receive a document with anatomical terms and structures, to be reviewed before the course starts. We are hoping that it will be of assistance in getting the most out of your participation.
---
Instructor
Kare Nielsen, PT, DO, BI-D
The course will be taught in English, and translated in Greek.
Here you can check the instructor's resume
---
Venue
Upledger Institute Greece
Cheiden 15, Athens 104 34
Access by metro: Victoria station.
Map
---
Required reading: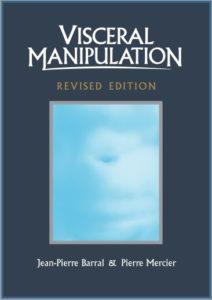 Print copy of Book
Hard copy version of the Visceral Manipulation textbook by Jean-Pierre Barral, RPT, DO and Pierre Mercier. Available for 75 EUR
Send us an email to [email protected] or call 0030 694 807 9564 to order.
eBook copy
Click the button to purchase the eBook Version of the Visceral Manipulation textbook.
Ebook Visceral Manipulation
---
Course Schedule
09:00 a.m. – 05:00 p.m on the Days 1-3
08:00 a.m. – 3:30 p.m. on Day 4.
---
VM Core-Pak:
The offer includes VM1, VM2, VM3 and VM4 seminars, as well as the Techniques Certification, whose basic tuition is 3.800€
With a down payment of only 100€ and 100€ per month, you can register for only 2.800€ !!
You can save up to 1.000€!
---
Book a Seat:
Your reservation is complete when you fill in the registration form
and upon completing the deposit or full payment
Registration Form