"CranioSacral Therapy 1"
Workshop on CranioSacral Therapy - Entry Level
---
Description:
Few systems have as much impact on the human body as the craniosacral system. The CranioSacral System protects and nourishes the brain and spinal cord - and affects nearly every aspect of central nervous system performance. That's why CST is so critical to your healthcare practice. Developed after years of university research and testing, it allows you to release fascial restrictions anywhere on the body that may be impinging the craniosacral system and every other system it interacts with. In this workshop you'll learn gentle techniques to normalize the craniosacral system and allow the body to self-correct. By unraveling pain and dysfunction at the source, you'll naturally help eliminate stress, strengthen resistance to disease, and enhance health in every dimension.
---
Elements
By the end of this 4-day workshop you should be able to: Describe the scientific foundation and principles of CranioSacral Therapy - and why it's the key to relieving pain and dysfunction at their source Demonstrate finely tuned palpation skills you can rely on as highly sensitive and intuitive healthcare tools Identify the subtle craniosacral rhythm and interpret its patterns to accurately evaluate dysfunction and improvements Locate the source of physical problems by traveling through the fascial system, that complex web of tissue that impacts all body structures and systems Release dural tube restrictions to enhance interactions between the central nervous system and the rest of the body Use techniques that produce dramatic health and relaxation effects, including Direction of Energy and Still-Point Induction Work with approaches to a number of common ailments such as TMJ dysfunction, head and neck pain, central nervous system disorders and many more Put a simple, effective 10-Step Protocol into practice right away
Instructor
John Page, DO, CST-D
The workshop is taught in English with translation in Greek
Read his CV
I want to hold my place!
Fill in the Form of Attendence with your details on the right side of this webpage. Your place is reserved after the confirmation of the deposit 200 euros in the bank account or using the PayPal.
Piraeus Bank of Greece ΙΒΑΝ: GR11 0172 0720 0050 7208 7357 367 Swift Code: PIRBGRAA Address of the Bank: 4, AMERIKIS STREET, ATHENS, 10564 Holder's Name: ERGOTHERAPEIA I.K.E. Holder's Address: 15 CHEYDEN STREET, ATHENS, 10434
Preparation
It is usual that participants will be a professional healthcare practitioner, or a student in a healthcare programme. If you are not a healthcare practitioner but want to do the course please contact our office. If you have never experienced CranioSacral Therapy for yourself, it is highly recommended that you have at least a few sessions prior to the class. This will help you gain valuable insights into how the technique works and what its effects are on the body. If you need help with finding a practitioner then you can contact our office or go to www.iahp.com which is the international UI listing and Search for a Practitioner in your country.
Required Advance Reading
Τhe chapters 1-6 "CranioSacral Therapy" by Dr. Upledger, DO, OMM and Jon Vredevood, MFA.
Price: 69,00 euros
---
Your Inner Physician and You by Dr. Upledger, DO, OMM
Price: 20,00 euros
---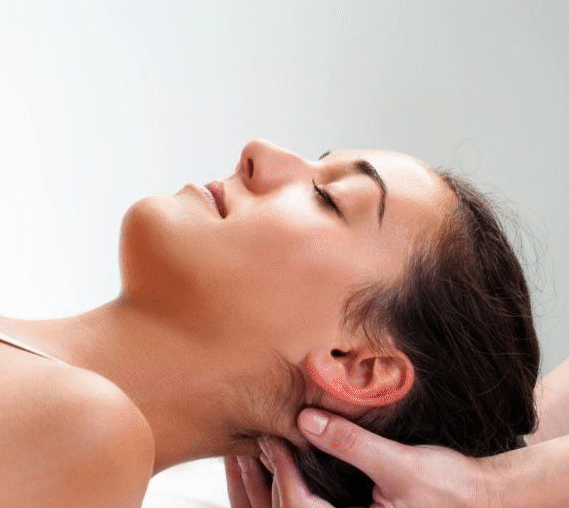 Early Bird registration 590 €.
Pay a deposit of 200 € so you can hold your place. Τhe balance due is 390 € until 30 days before the start of the seminar You can pay the full ammount of 590 € at once instead of two payments
The standard price of the worksgop without any discount is 690 € and it is valid for registrations and payments after January 15, 2019